In Svetnadia, as hair extension specialists, we provide a full array of solutions for a successful makeover.
A hair extension provides volume and lenght to your hair through the use of a piece of hair which is attached to the client's own hair. 
Depending on the duration, the hair extensions can be permanent or temporary:
Permanent: the most healthy and nice looking permanent hair extensions are installed with keratin tips.
Temporary: the most common temporary solution are the hair extensions with clip-on systems or wefts.
PERMANENT HAIR EXTENSIONS

Our long-lasting hair extensions with keratin capsules, are specially designed with the objective of providing the customer a beautiful natural look for approximately 4-6 months. You do not have to worry anymore about taking off your extensions everyday. You can shower, swim, exercise and more… in few words: you can enjoy a normal life.
TEMPORARY HAIR EXTENSIONS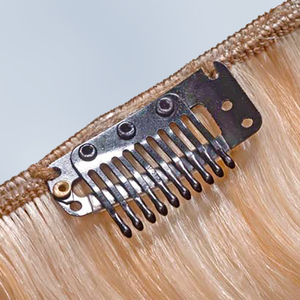 Our temporary hair extensions come in traditional designs with wefts and clip-in systems; you can use them during the day and take them off at night, or only when you need them like special event. You can choose among different width sizes, you can also purchase set of pieces of a variety of lengths and of course choose from a wide variety of colors and textures.
SVETNADIA QUALITY HAIR EXTENSIONS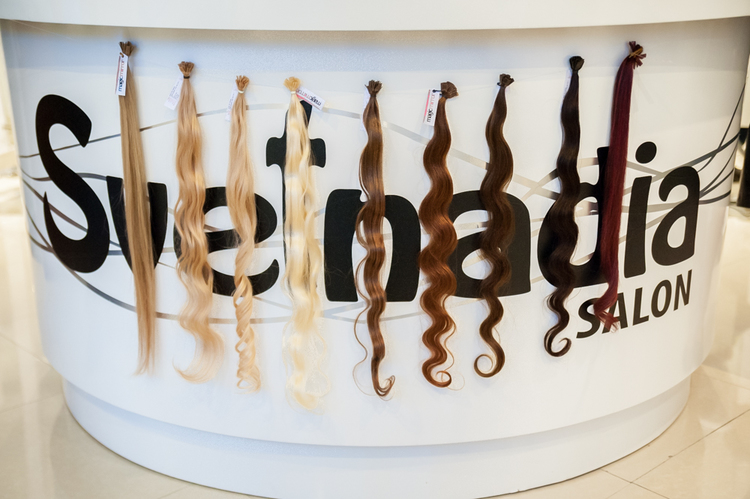 At Svetnadia we understand the needs of women, when looking for hair extensions you want to look beautiful and totally natural. This is why we use the highest quality hair extensions in the market. In our work we only use 100% natural virgin remy hair, we never use synthetic or mixed hair. 
Svetnadia is the best hair extensions salon in Long Island, NY. We use European Hair, which is the best and finest hair around the world. We never use Chinese, Indian or any cheap hair as most salons and hair extensions manufacturers do in order to save money. 
You are welcome to come for a courtesy consultation in our Long Island, NY Salon. Call now: (917) 468-6453 or Book an Appoiment